Our installation for Domestic /Residential comprise of the following types of installations.
From Basic Economy installation with a Gas Hob connection and a single 9kg cylinder in a cupboard to multiple appliance connections to a single or dual external cylinder supply in accordance with SANS10087-1.
Minor appliance repairs and services.
APPLIANCES:
Geysers
Fireplaces
Hobs and Stoves.
Gas Braai's.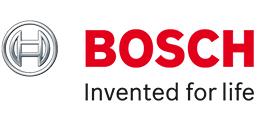 Bosch Gas Geysers provide the following benefits:
Efficient: Reduce your electricity bill by as much as 40%. Ideal for infrequent use areas like kitchens and spare-rooms where conventional geysers waste energy keeping a geyser full of water hot.
Powerful:  However large or small your hot water requirements are – Bosch has the appliance with the output to suit.
Economical:  Instantaneous water heaters only use energy when hot water is used.
Safe: Our built-in safety devices: prevents gas leaks if there is no flame, switch off the appliance if the exhaust is not functioning properly, and a Temperature limiter protects the heat exchanger against overheating.
Convenient: Hot water wherever and whenever needed.
User and environmentally friendly: With battery and hydro ignition options. Hydo ignition – an innovation by Bosch, requires no batteries, and no manual start-up. You simply have to open the hot water tap: as green as it gets.
Compact: Attractive and compact design saves space and makes these appliances ideal for both old and new properties.
Versatile: Choose the size and gas type (natural gas or LPG) that is right for you.
Hydro Generator Ignition: A small turbine provides the power needed to power the igniters and open the gas solenoid. This removes the necessity of using batteries giving years of reliable service.
source:- www.bosch.com
Kexin Gas Geysers provide the following benefits:
FEATURES
Domestic instant water heater with natural exhaust
Water gas linked automatic ignition, no pilot light
Automatic pulse ignition from two standard torch batteries
Flame height, gas flow switch
Temperature, water flow rate switch
On and off switch for cold or hot water
Low water pressure starting
Water pressure stabilising design
Starting indicator light
PARAMETERS
Water over heating protection (750C)
Exhaust over heating (1150C)
Flame out gas cut off
Low flow cut off
Non return valve
Anti frost protection
Gas type, LPG
Gas pressure 2000 – 2800 kpa
Exhaust temperature 1650C
Solenoid lifetime 300 000 times
Water pressure min 0.25 bar
Water pressure max 5.0 bar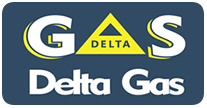 Delta Gas Geysers provide the following benefits:
What is a Gas Geyser or no-tank Gas Water Heater?
The replacement for the conventional electric or solar geyser that only heats water when you need it
This means that your supply of hot water is available only when you need it. It also saves money on energy costs by not reheating the geyser when not in use.
These gas water heaters come in different litres – please ask a Delta Gas Consultant to advise.
Advantages of a Gas Water Heater:
• Instant Heat
• Requires a small space
• No more over flushed ceilings
• No residue at the bottom of a geyser
• Long Lifespan
• Cost-effective
Use a Gas Geyser or change to a Gas Water Heater today! With the rising costs of electricity and conventional methods of heating, a gas geyser can save you money month on month. With a gas water heater, you are not paying for your geyser to be kept hot all the time as the gas geyser works with a pulse igniter that ignites the instant you open your hot water tap. Similarly the second you close the hot water tap your gas water heater stops, giving you hot water on demand. This is the most efficient method of hot water systems.
Advantages of an LPG Geyser Unit
Replace your electric Geyser with an Atlas Instant LPG Water Heater & Save on Energy costs
Economical Hot Water.Energy efficient, Water is only heated when required.
Reduce your Carbon Footprint.
Hot Water available off the Power "Alert" Grid.
Long Lifespan & No risk of burst Geyser.
No Pilot Flame-Instant Pulse Ignition.
Simple & Safe.
The "Future" of Domestic Hot Water.
Affordable Capital Expense.
Optimum performance depends on length of water flow.
Full South African Warrantee
SABS & SANS1539-2005
LPGSA Certified
Suitable for use in:
Normal Domestic Houses, Townhouses, Duplexes, Flats, Laundries, Workshops, Factories, Holiday Resorts, Caravan Parks, Game Farms, Guest Houses, Hotels, Low cost housing, Service Stations, Farms, Doctors rooms
Sizing Recommendations
6 L/min: Small Kitchen or Basin/Camping
8 L/min: Normal Kitchen
10 L/min: Laundry
12 L/min: Bathroom with Shower
16 L/min: Full Bathroom
20 L/min: Two full bathrooms
20 L Turbofan:Full household with Remote temp control and microprocessor controlled Variable burners.

Economical Operation
You only pay to heat the water you use. No stored hot water, significantly reducing yearly running costs.
Endless Hot Water
The gas water heater can shower continuously (As long as there is gas and battery available, they never run out)
Space Saving, Compact Size
The gas water heater is much smaller than standard storage water heaters, it provides faster greater installation flexibility and requires much less floor or wall space around the home.
Environmental Friendly
Direct use of gas is a cleaner process that generates much less waste. When electricity is generated from burning gas in a thermal power station up to 67% of the energy can be wasted. When heating water with gas in your home as little as 6% of the energy is wasted.
Remote Water Controller
Controls are an optional extra. Remote controls allow you to control required temperature and even bath-fill.
Safety Features
There are a number of safety features incorporated such as heat exchanger thermistor, hot water outlet thermistor, flame rod, over heat switch, fusible link, water pressure relief valve, electrical fuse and surge protector, boil dry prevention, combustion fan RPM check and temperature cut out.
Smartstart Built-in Pump
Closed loop piping system and temperature controller is required as to preheat the return water in the pipe in order to save water that often washed into the drain. The Smartstart is an "on demand" pump system that preheats the water in the pipes before you turn on the hot tap.
Gas Water Heaters (GWH) have been called many different names in the past; gas geysers, instant water heaters, push-through geysers, tankless water heaters etc. These units have been around for decades and are the preferred method of efficiently heating water around the world. Why – because they heat water on demand, only as you turn on the hot tap will the unit start to produce hot water, meaning extremely high efficiency and very little heat loss. Gas water heaters are measured by the 'flow rate' of hot water they can deliver bathroom-dreams.
The older traditional gas water heaters provided between 11-18 L/m, enough for single use (1 tap at a time). Paloma gas water heating units come in 20 & 26 L/m which allow for multi-point use (dependent on climate) with up to 3 taps/showers used at any one time.
Over the years, gas water heaters have developed greatly with Paloma leading the way in computer controlled high efficiency gas water heaters. Paloma's Gas Water Heaters are specifically tailored to suit the South African climate.
With a quality and uniquely designed SYAM gas or bio fuel fireplace installed in your home or office not only do you enhance your living space, you stay gloriously warm. With many configurations available, built-in, wall or floor mounted, our famous free standing Battalion firepot or if preferred, the option to purchase the fire grates only and create your own fireplace design. Single-sided or double sided; there is a gas fire or bio fuel option just for you.
For built-in, we offer different fascias – stainless steel or a black powder coated finish are standard. However, should you desire a specific colour red, all you need to do is provide us with a colour spec to match to and we will have your fascia coated to match and blend your fireplace into your decor.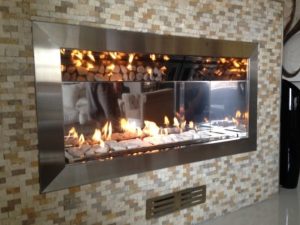 Wall and floor mounted fires can be manufactured out of stainless steel, powder coated steel, stone products such as Caesar stone or non-combustible Magna board all depending on your preferred look and feel.
Our room warming Battalion firepots are manufactured from a refractory product and are really something different. Available in 3 colours – Natural, Rust and Black Rust.
Syam fireplaces are fired by its range of SYAM Designer or Fireline fire grates in Gas or our Ecoline Bio Fire Grates which are also available in various models and styles as well as manual or remote control options.

FLAME DANCER™
The Flame Dancer grates are Infiniti's newer grates. They have a flame that exits the grate in a vertical sheet of flame about 100mm high, if left uncovered. The design of the burner creates a flame that dances, hence its name. If covered the flame effect will spread across more of the grate and give a more traditional look.
The Infiniti Flame Dancer grates were designed to give not only stunning modernistic looks but even more importantly, VERY low emissions.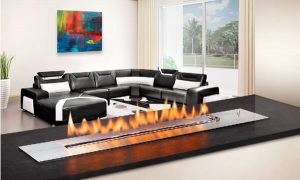 These industry leading low emissions are very beneficial in terms of:
 A virtually odorless grate
A very safe grate with the lower amounts of Carbon Monoxide/Dioxide produced
A more efficient grate as more of the carbon in the fossil fuel is converted in the combustion process to usable heat.
Flame Dancer grates are available in the following fuel effects:
Burner uncovered
White or black stone chips around the burner
Natural white stones around the burner
Stainless Steel Base plate. This gives an amazing reflection of the dancing flame, fantastic for modern homes
Burner covered
White or black chips around the burner, natural white stones over the burner
Natural white stones around and over the burner
Heating Capacity
700mm size Flame Dancer grates are available in either 5kw or 7kw heating capacities.
1000mm size Flame Dancer grates are available in 10 Kw heating capacity.
NØVENT will never compromise on the high operational standards they have set for health and safety features designed in their fireplaces. They also endeavour to continually manufacture their products to the high quality standards expected from the market segment into which NØVENT fireplaces are distributed.
The NØVENT built-in convection boxes are designed in such a manner that customers have several gas system options to choose from. These options vary from realistic looking log fires, glowing coals and white pebbles to gas grates with flames and glowing embers decorated with coals or white pebbles. Customers also have the option to choose the materials they wish to have their fireplace manufactured from. The most popular materials are black mild steel and polished stainless steel, including combinations thereof.
NØVENT also manufacture free standing fireplaces where the customer has the choice of materials and gas grates similar to the built-in fireplaces.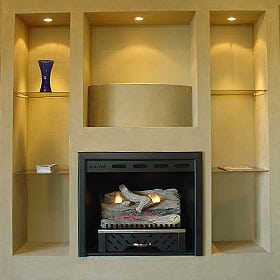 When choosing a gas grate customers must pay special attention to the heat output. There are very strict limitations with respect to the size of the room into which a fireplace may be installed.
Available in both built-in and free standing units in a variety of styles and finishes, the NØVENT has a realistic looking ceramic log, coals and pebbles that glow and flicker, creating a cosy atmosphere.
NØVENT products can be manufactured in the following finishes:
Mild Steel Back
3 CR12
Stainless Steel
Or a combination of the above materials.The following styles are available to suit your needs
Build-in Drop in
Double Sided Stand alone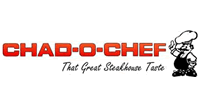 Chad-O-Chef uses the latest technology in our gas fireplaces to offer you a designer gas solution.
The Creator of the Chad-O-Chef gas fireplaces range brings affordable elegance to your home, creating a showpiece whilst staying functional and safe. Flueless gas fireplaces offer all the heat you need without the smoke.
Our range consists of:
Single Sided Fireplaces
Double Sided Fireplaces
Drop-In Fireplaces
Universal Conversion Grates (Switch from Wood to Gas)
Fire glass and Ceramic pebbles to complete your look
Keeping you warm, safe and cosy.
Chad-O-Chef gives you gas appliance services that:
Provide optimal heat output and no gas odors
Effective gas consumption
As an established LPG installer/supplier, Cape Gas offers a wide range domestic gas installation services that cater to all your unique LPG requirements. Our extensive range of residential gas installation services extends from Basic Economy installation with a Gas Hob connection to the installation of gas cylinders for multiple appliance connections. Aside from the installation of domestic gas cylinders (ranging from a 9kg to 48kgs), we also specialise in repair and maintenance services. We expertly install a variety of appliances, from geysers, fireplaces, hobs, and stoves, to gas braais.
As a renowned supplier of LPG across different areas in Cape Town, domestic gas installation services that we offer significantly lower the necessity of regular maintenance. The pipes and equipment we use are SANS approved materials to ensure maximum safety. With a wealth of experience in the "Liquid Petroleum Gas" Industry (LPG), 30 years to be precise, you can count on us for efficient household gas installation services. As we are registered with the "Liquid Petroleum Gas Safety Association of Southern Africa" (LPGSASA), all our employees are licensed practitioners who adhere to the standards set by SANS10087-1.
When it comes to the installation of gas appliances, safety is our primary concern. At Cape Gas, we understand the hazards of mishandling appliances and strive to offer the best support to our clients. There is nothing worse than poorly maintained gas appliances. Our experienced repair and maintenance services are aimed to identify hazardous symptoms and prevent catastrophic outcomes.
To get in touch with us, dial 021 551-5748, or email us at info@capegas.co.za.
"Safety isn't Expensive It's Priceless"