Cape Gas offers the following Additional services
Leak Detection
Sprinkler Systems
Steel Fabrication
Drawing Up & Council Submission of Plans
Project Management & Consultation
C.O.C (Certificate of Compliance) Inspections
Leak Detection
Gas leak detection equipment is used mainly on commercial and industrial type installations. The equipment used monitors the air in the vicinity of the appliances where gas is used, and should a leak occur, the sensor or sniffer will detect the level of gas present, and the sensor then sends a message to the control unit. When this happens and a leak is detected the control unit raises an audio alarm, as well as automatically shutting off a solenoid valve which is fitted within the gas line. Please call for more information.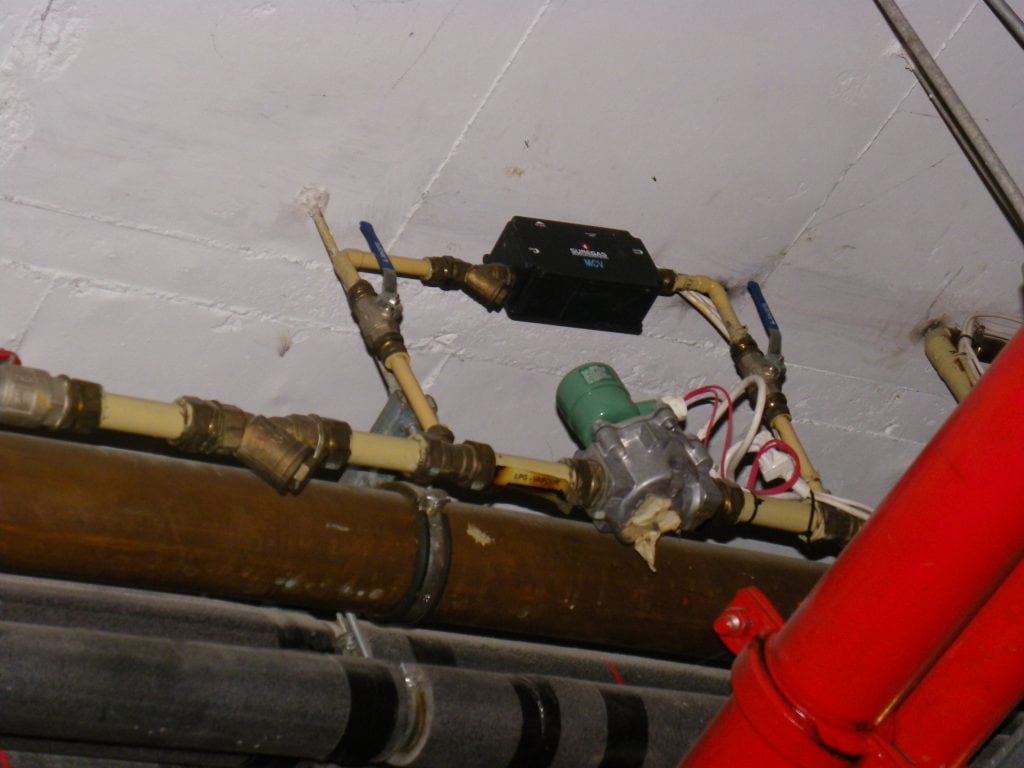 We have fabricated and installed numerous sprinklers systems over the 20 odd years. The systems are all build and installed according to engineer's drawings and design. We have also done large water pump stations from fabrication to commissioning. Our fully equipped workshop facilities can accommodate any form of small to medium pipework or steel fabrication.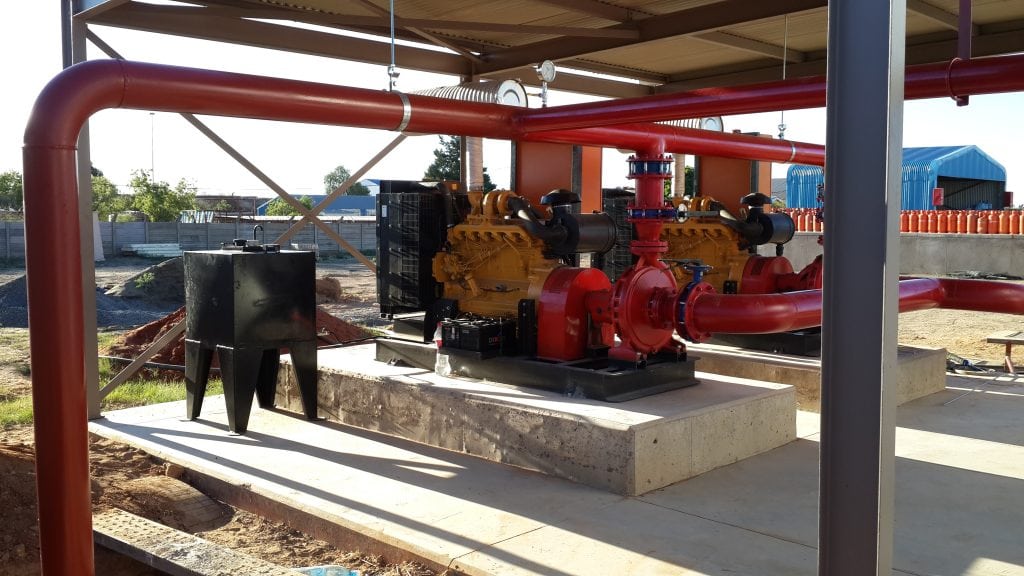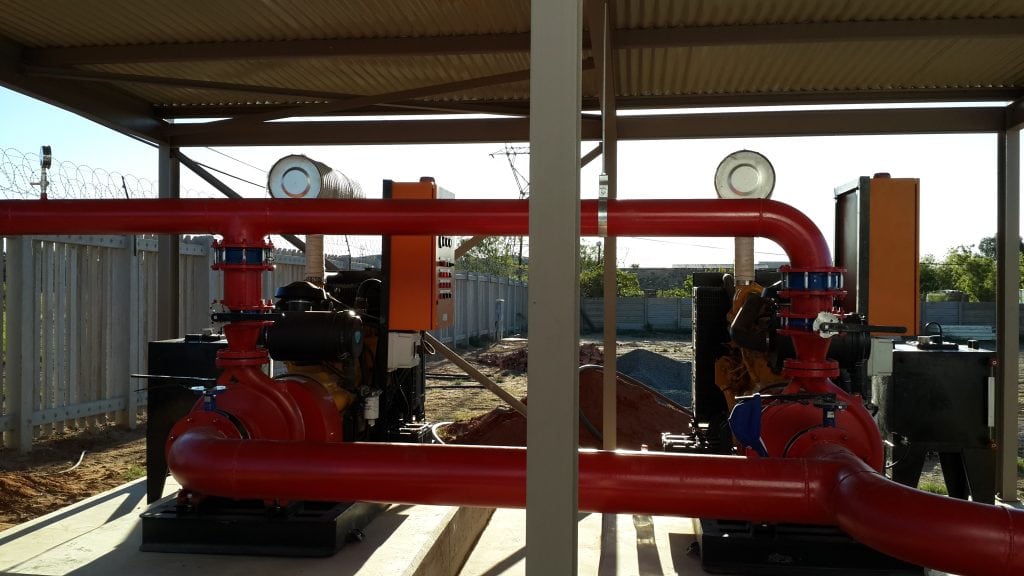 Steel Fabrication
Our fully equipped work shop enables us to fabricate our own steel cages or any other form of steel work for our clients. We can do any form of steel fabrication not limited to pipework, plate work or structural.
We are capable of doing any form of steel construction from design drawings or from scratch. We can assist with design and construction. Material knowledge ranges from structural tubing to large I-Beams and columns.
Some of the examples are:
Steel mesh cages
Pipe gantries
Steel Bollards
Steel canopies
Walk-ways
Balustrades
Gates and enclosures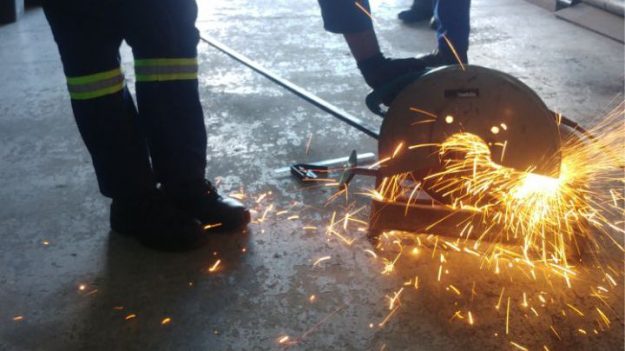 Drawing Up & Council Submission of plans
Where cylinders installation size exceeds 100KG, plans have to be submitted to council for approval. We work closely with our preferred architects to offer the full service of drawing up of plans and council submission.
Project Management & Consultation
We offer consultation to developers and construction companies on all aspects of LPG installations.
With years of experience and in depth knowledge of major piping installations.
We offer Project management of any LPG installation no matter the size.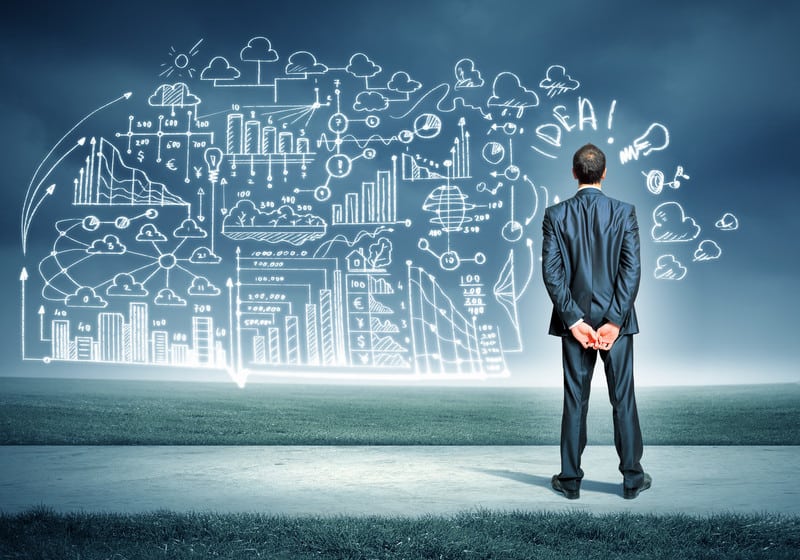 C.O.C (Certificate of Compliance) Inspections
Registered with LPGSASA and in terms of the Occupational Health and Safety Act, 1993. Regulation 17(3) of the Pressure Equipment Regulations, 2009. All LPG installations new or inspected by us need to bear a signed Certificate of Compliance (C.o.C) and conform to the relevant SANS code.
The Certificate of Compliance will be required for change of ownership and forms part of the transfer documentation when selling your home. It also needs to accompany the documentation when applying for a license to trade in the commercial sector.
Gas leaks could prove to be a hazard in the workplace and home, therefore it is quite common in different commercial, residential and industrial set ups around the globe to utilise Gas Leak Detection services and are a key part of any safety scheme. We use specialised equipment which uses sensor technology to detect a change in the air in the vicinity of appliances. The sniffer sensor will then detect the level of gases present and send a message to the control unit. In emergency circumstances, the control unit raises an audio alarm to alert the personnel and sends a signal to the solenoid valves which are fitted into the gas lines, to shut down automatically. Our team of well-trained professionals supervise and oversee the entire procedure. Rely on our expertise, as we have delivered the most reliable and efficient gas leakage service for the past three decades. Vital safety and performance evaluations are also done by us. The devices come with proper guarantee and warranty to facilitate easy repairs or replacements if necessary. If you want to be absolutely sure that the air remains clean and safe, call us now at 021 551-5748. Or e-mail us on info@capegas.co.za.
"Safety isn't Expensive It's Priceless"