These installations are for the business side of LPG.
Industries include: Hospitality and catering, Restaurants and Cafes, Coffee shops, Powder coating companies, Coffee roasters, Company in-house kitchens, Laboratory's, and many other commercial applications.
Usually made up of multiple Cylinders connected to various sized manifolds.
These installations are done in accordance with SANS 10087-2
APPLIANCES:
Boiling Tables
Ovens
Grillers
Geysers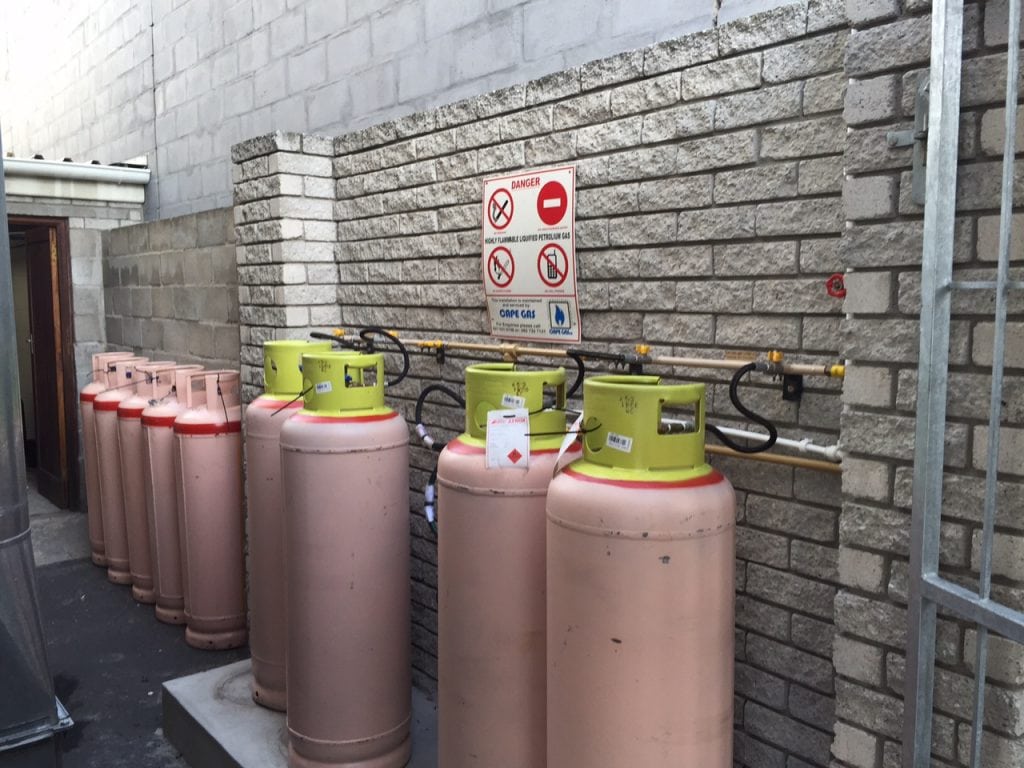 The demand for commercial installation is ever increasing. Each commercial establishment should be customer oriented, taking the necessary measures to ensure that the customer gets the right experience. The competition has steadily increased, with an influx of commercial establishments as well as growing customer demand. Many people think they can self-install the devices, but that is not advisable. An improper or incorrect installation can not only hamper productivity, but could be a life-threatening safety hazard as well. There have been several cases of accidents in the past, where a simple incorrect installation was identified as the root cause.
Services and industries like cafés, restaurants, coffee shops, powder coating companies, coffee roasters, laboratories, company in-house kitchens, all have a common requirement for the business side of LPG, as do most other commercial applications. LPG gas installations are usually made of multiple cylinders connected to various appliances of different sizes. Our experienced technicians can handle even the most complex of installations with accuracy and ease. Most commonly installed commercial appliances would include boiling tables, ovens, grills, geysers, furnaces and lamina flow cabinets.
We realise the safety concerns related to LPG installations and each one is conducted in accordance with the SANS 10087-1 & -2. They even supply safety manuals to users after installation. With over 30 years of experience in the gas distribution industry, all your commercial installations will be handled in the most effective, reliable and cost-effective way possible. Want your commercial establishment to be set up?
Call us now at 021 551-5748 or send us an email at info@capegas.co.za for queries, rates and quotes.
"Safety isn't Expensive It's Priceless"